McBride Family Book
Faraway is found beyond the city boundaries. It's a place where sheep graze in scrubby bluebush hills and where the McBride family of Burra began its pastoral dynasty more than one hundred years ago.

From the Faraway Hill sheep station, purchased in 1902, to the modern multi-million dollar livestock enterprise of Telopea Downs, this family company has remained committed to the fortunes of the fleece.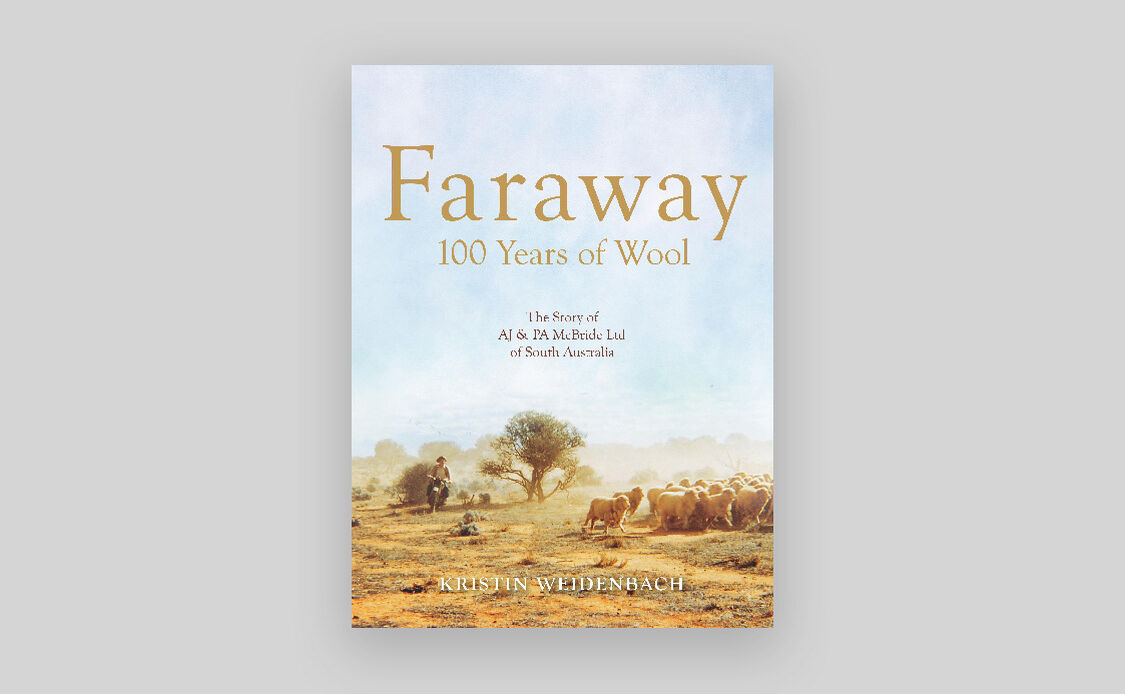 Welcome to Faraway—it's a state of mind, a link to the past and the birthplace of a woolgrowing empire.
Faraway - 100 years of wool is the new book detailing the history of AJ & PA McBride Ltd, the McBride family, and the wool industry that is synonymous with the company.

Copies of the book are $50 each, with a flat $10 postage to anywhere in Australia. To order, please utilise our secured site below, or visit the following booksellers:
Bleasdale Winery – Langhorne Creek

Mostly Books – Mitcham Shopping Centre

Dymocks – Rundle Mall
Dillons Bookshop - Norwood
Arkaroola Wilderness Retreat

William's Kingston SE Newsagent
Pretty Rustic (Burra Newsagent)

Megs Bookshop – Port Pirie
Collins Bookshop – Mt Gambier
Slade's Newsagency - Hamilton (Vic)

Kristin Weidenbach writes popular non-fiction focused on Australian history. She is the author of the Australian bestseller Mailman of the Birdsville Track: the Story of Tom Kruse, the award-winning Growing up Moonta, and Rock Star: the Story of Reg Sprigg, in addition to the commissioned histories of Santos (Blue Flames, Black Gold) and the Cruising Yacht Club of SA (First Watch). Her picture books for children include the CBCA award-winning Tom the Outback Mailman, Meet Banjo Paterson and King of the Outback: the story of Sidney Kidman.
Buy the book – $50
Purchase your copy online today.