A McBride Century at the Oval
...and that's a wrap!
After waiting one year to celebrate our centenary, our third and final event was held at Adelaide Oval.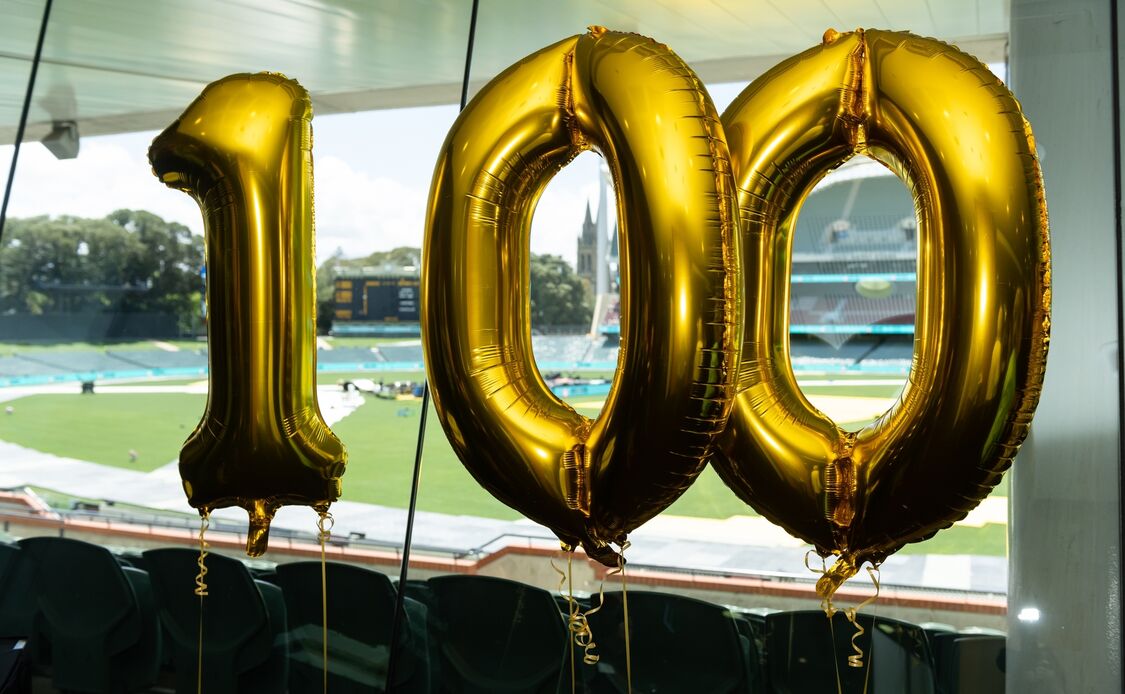 It was a year in the making, thanks to Covid, but following successful celebrations at Braemar in March and Konetta in May, we were able to mark the milestone with 100 shareholders and corporate business partners at the iconic Adelaide Oval, on Saturday, 11th November.

The planning of the event did not always go-ho-ho to plan - and we can thank Santa Claus for that! Santa decided that all the boys and girls would be safer at Adelaide Oval when he arrived into Adelaide for the Christmas Pageant. And when Santa makes a booking to arrive on the sacred oval, everyone needs to step aside! It did however mean, that from the dizzy heights of the Gil Langley Room we had first row seats as the pageant staff and volunteers prepared before the 'man in red' made his appearance.
After some mingling, food and wine, (Bleasdale of course), Keith McBride, Chairman, opened the official part of the day. He described the 100 years which saw the company experience the highs of the unprecedented wool price of the 50's and the lows of the wool crash of the 90's - all events which gave us resilience and now, we reap the rewards as the successful company we are today.
Following Keith's speech, the Leader of the Opposition, Mr. Peter Malinauskas, said a few words, and despite being a room full of blue, his words were poignant and well received.
With the speeches done, Keith cut the centenary cake, which was later served as dessert, and the party continued!
As this is now our final celebration, we thank all our valued shareholders, business partners and staff, past and present who contributed to our 100 years. Let's look forward to the next 100!