McBride "Birthplace" Hosts Double Celebration.
Celebrating 100 years in 2020 was a challenge no one was expecting. However, as restrictions eased and we were once again able to gather, a double celebration was held at Braemar, the place where the McBride dynasty began.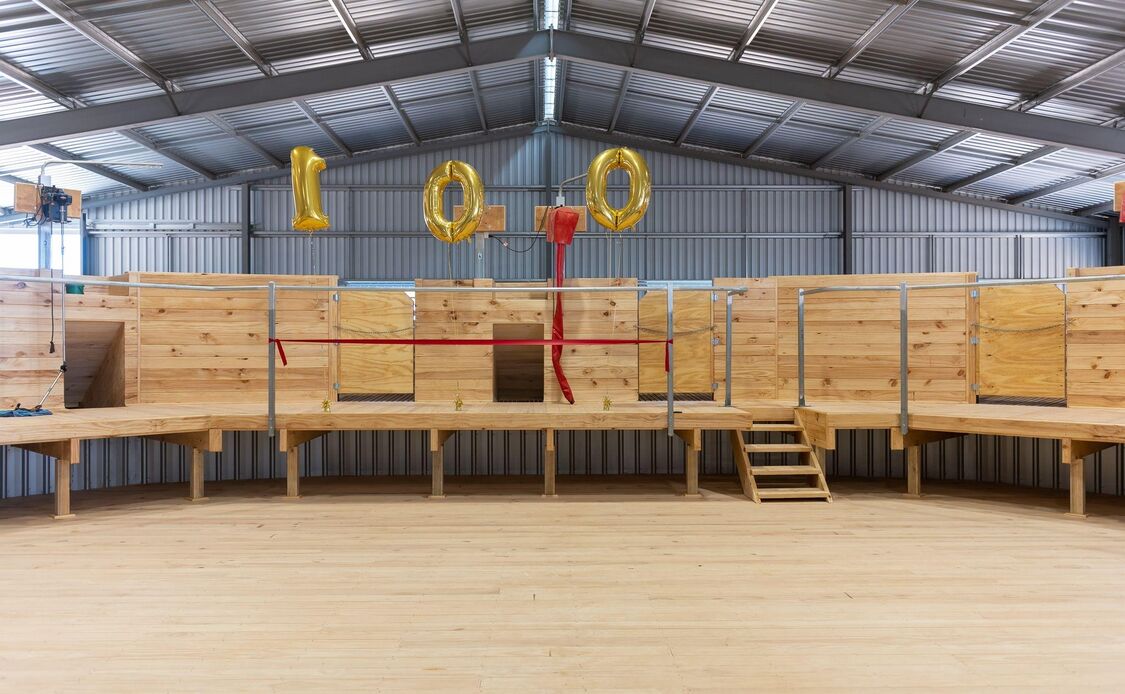 In 1920, Albert James McBride and his eldest son, Philip Albert founded AJ & PA McBride Ltd. In 2020, plans were underway to mark the centenary year with a series of events and celebrations, but these were postponed by COVID.
However in 2020 not all was lost. The extra time allowed several years of discussions and planning to finally came to fruition - a brand new, state-of-the-art woolshed, located at Pitcairn Station, part of Braemar. So it seemed like the obvious event space to hold a centenary celebration, coupled with an official opening.
Josh Sheridan, Leisa Breeding and their team, timed the completion of the yards to perfection, having had these completed days before.
With guests which included McBride staff (past and present), shareholders, and business associates over the years, it was clear that AJ & PA McBride had played an important part of the lives of many, in some positive way.
After a welcome from Chairman, Keith McBride, guests were encouraged to walk the facilities of the shed and enjoy lunch and drinks, catered by Fieldhouse Catering.
The official ceremony commenced with speeches from Keith, Michael McBride (Shareholder, former Northern Inspector and Braemar neighbour), Josh (Manager) and Dan van Holst Pellekaan MP. All four were invited to cut the red ribbon to officially open the shed.
No Stress Shearing Contractors, kindly demonstrated the shearing of sheep, while guests were given information about the wool and its qualities.
Keith took the opportunity of once again congratulating Vic Breeding, who retired in 2017 after more than 50 years of service. This was the first time of seeing Vic again, since his retirement, and the company gifted him a classic motorbike, which he rode during his time with McBride. If Vic intends to restore the bike, he will have lot of fun!
The weather on the day could not have been more perfect, and it set the tone for what was a very successful day!