Goat
Whilst not a traditionally farmed or consumed product in Australia, Goat meat is gaining a reputation as a lean and high quality source of protein and Australia is emerging as a major exporter of the product.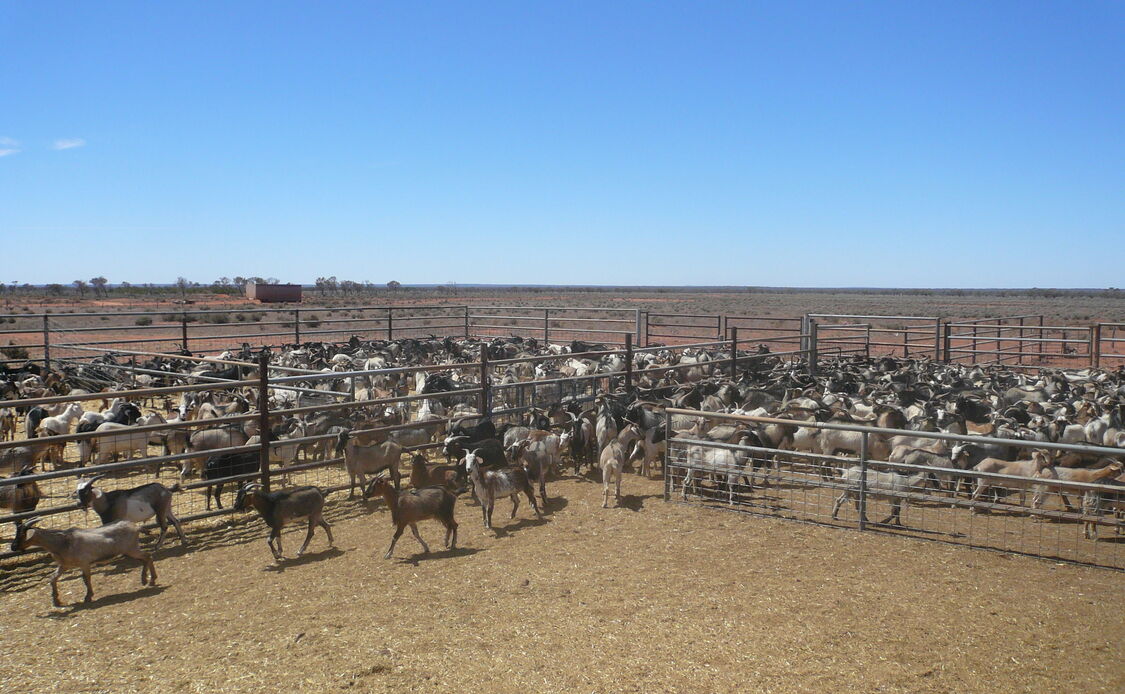 Goats in Australia
There are around 4-6m rangeland bush goats in Australia, with a small number of farmed goats. Goat meat is the most consumed source of red meat in the world, but is not well consumed in Australia, with about 8% of the population eating the product. For this reason, the majority of goat meat is exported as frozen product, particularly to the USA.
Annual production of goat meat is 31,000t, with domestic consumption at just 3000t
Why is goat meat a good product?
Nutritious and flavoursome, Goat meat is low in fat and calories, and is one of the few meats in the world without religious taboos attached to it. Goat meat is classified as red meat and is a good source of protein, iron, zinc and vitamin B12.
The molecular structure of goat meat makes it easier to digest. The meat has a gamey flavour with the intensity variable on the age of the animal. It is ideal for slow cooking.
Australian bush goats are not farmed – they roam free in the semi-arid and arid rangelands of Australia. Provided that their numbers are maintained, they do not have a detrimental effect on the environment in the way that other pest animals do.
McBride's Involvement
Wild Australian bush goats are found on the pastoral properties of Braemar, Teetulpa and particularly Yudnapinna stations.
Under the current protocol of the Pastoral Board of South Australia, goat is deemed to be a pest and cannot be farmed, however wild goats are a particularly important enterprise on our stations.